Choosing Nearby Location May Save Money
Save Money by Selecting Nearby Areas of Major Location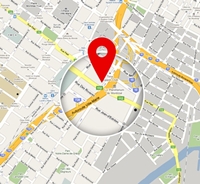 Location is the main parameters while buying a property. Everyone wants to buy a property in a major locality. The reason behind this thought is to make the life very much convenient in terms of local shops, markets, communication, public transport, security and also a decent locality. Feel proud and feel good factor is also an important role while selecting location. But the problem occurs when comes to the pricing of any property in any major area. The property buyer gets demotivated and depressed, sometime people drop their plan to buy a property due to affordability. What would be the solution for this? Should a person drop plan for not having enough budgets for buying a property in the area he wants? We are going to discuss about some options and solutions to this.
Choosing a location:
Choosing a location is very important part. If you want to buy a property in a posh area, but cannot afford the budget, you may go for a nearby area to that locality. Nearby locality which is just adjacent to your desired area may solve the problem. Sometimes, the prices differ very much in just 1-2 kilometers away from the main areas. People often do a mistake by comparing price with other areas. Sometimes, a buyer presumes that it is possible to get a property in the main locality with the budget of any nearby areas, which is also a wrong thought in mind. There are some areas where inventory or property options are very less. In those areas, a resale property price depends on the property owner. If anyone is very much eager to get a property particularly in that area and if there are very rare options, then it is for sure the property would cost overpriced. It is up to the buyers, how much they will be interested to spend extra money for the locations. Instead, we would suggest going for a nearby area and save a handsome amount on price. Few examples are as below –
Nearby areas of Salt Lake:
Salt Lake is very much desired area for many property buyers. But the property prices are very high compare to other areas nearby. The reason for high price is very less options. There is also a technical problem in Salt Lake that all the properties are lease-hold from Urban Development. Still it has high demand. Instead of Salt Lake, one can go for nearby areas like Kestopur(Krishnapur) or New Town. Those areas are just adjacent to Salt Lake and prices are less in comparison to Salt Lake properties.
 Nearby areas of New Town:
New Town is newly developed planned city, though it will take many years to complete the full development of three action areas. Action Area 1 is now developed and people wants to buy a property just keeping the location in mind. Instead of New Town, one can choose Rajarhat area as their second priority. A property buyer will also get different types of complex according to budget.
 Nearby areas of Rajarhat:
Rajarhat is a big area and can be divided in many localities. People mostly desire to buy a property on Rajarhat Main Road. But if the budget does not allow, one may go for other areas in Rajarhat like SRCM Road (91B Bus Route) or Chowmatha and surroundings.
 Nearby areas of Howrah:
When a buyer think of purchasing a property in Howrah, only some areas like Salkia, Ichapur, Howrah Maidan, Mandirtala, Shibpur comes in mind. But if you see those areas, you will nowhere find any residential complex. These areas are very old areas and very much congested. Properties are also old or standalone. In the same budget you may choose Domjur and Salap where new developments are going on and within the budget a buyer may get a fully fledged complex in howrah.
 Nearby areas of Alipore:
Alipore is very posh area in Kolkata. Businessmen, High Networth Individuals and Elite class people mostly live in this area. The properties are also highly priced. This is not possible for all to buy a property in this area. Better to go for nearby areas like New Alipore or Remount Road which are just 1-2 km away from Alipore. Very nearby and the prices are also low compare to Alipore. Just the other side of road can make one save lot of money.
 Nearby areas of E M Bypass:
 E M Bypass is also a desired area for property buyers. E M Bypass starts from Ultadanga in North to Garia in south. In the full length of the road the property prices are quiet high if it is just beside Bypass. But just 2-3 km distant from E M Bypass may save a good amount in price. For example, if anyone thinks of buying a property in Science city area can go for Tapsia or Tangra or if anyone wants in Kalikapur or Mukundapur area on Bypass can choose Nayabad area or a bit inside of Kalikapur.
 Other areas:
Same way, people wants to buy in Gariahat or Ballygunge may choose Kasba.
 Garia also now-a-days a desired location but one may get good projects within budget in just 2-5 kilometers away from Garia.
In North Kolkata Shyambazar to Dunlop location is also very much preferred. But just 15-20 minutes journey from Dunlop to Sodepur can save lot of money.
Written by: Arnab Ray
If you like this article and find useful, share with your friends and families.
Share -
Comments are closed.