Infrastructure, Connectivity and Affordability in Kolkata
Infrastructure, Connectivity and Affordability makes Kolkata a Frontrunner in the Real Estate Market
The tendency of the homebuyers to scout for a perfect residential space is the main driving force behind India's real estate market. However, the real estate market, on the other hand, has its own cyclical highs and lows which can be gauged easily. One can easily enter the market when it is at its lowest, knowing prices will not go down any further.
Both investors and end users are eyeing real estate Kolkata as a safe option for investment; one that guarantees handsome returns in the long run. This preference is mainly because the metropolitan city in the state of West Bengal offers much better investment prospects, unlike other metro cities.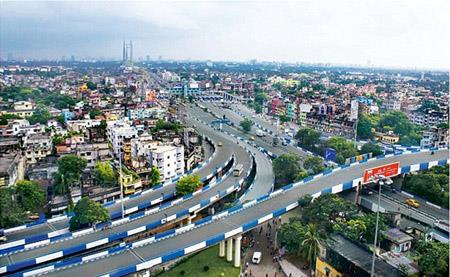 Popularly known as the city of joy, the land is rich in culture and tradition and is witnessing a rapid growth in all the segments ranging from high end to reasonably priced properties. From affordable apartments to luxury villas or row houses- a wide range of residential options are now available in this city.
City's real estate market witnessed a few major improvements around second-half of 2015 onwards, seeing which all the real estate market players have up their game, and are actively participating in this multi-core market.
This article will provide you insights into the factors that are working in the favor of the city along with the real estate trends which might prove useful information for home buyers, investors and developers.
Infrastructure Development
Kolkata is riding high on the wave of infrastructure development. The city is witnessing multiple infrastructure projects which will lead to the growth of the residential market. Development of Metro has worked well for many localities as hassle free commute to destinations has surged the sales of existing projects, leading to benefits for both investors and end users.
In addition, upcoming developments in and around Jessore Road, B T Road, Sector 5 and VIP Road, all under Nabadiganta Industrial Township Authority will significantly  appreciate the property values of the aforementioned localities, leading to healthy profits to developers.
Office Space Absorption
The commercial market has also improved and saw about 2. 17mn sqft of new construction space in 2015.This is almost double than the previous year. Such growing figures will lead to huge corporate migration, which in turn will result in an escalation of sales of ready to occupy properties and development of new housing structures.
Moreover, Amritsar –Delhi –Kolkata Industrial corridor and the recent announcement of three IT parks in Durgapur, Siliguri, and Rajarhat will give a thrust to city's physical infrastructure projects – up gradation of road, rail, and air networks.
Emergence of localities offering suitably priced residences
The unison of factors like proximity to commercial hubs- Salt lake and Rajarhat; the presence of an international airport and metro; availability of land parcels; and  affordability are some of the fundamental reasons which have led to the emergence of localities mostly in the north and the northwest region of the city.
Dum Dum, a developing locality of North Kolkata is 10 kilometers away from the city. It is one of the entry points to the city and connects people to other viable destinations of the city including Kolkata, South, central and West. Strategic location and metro connectivity has appreciated the capital values of 2 BHK apartments, which are generally available in a price bracket of Rs.40-60 lakh.
Located close to NH-2 highway, Uttapara offers a smooth approach to the airport. Popularly known as the biggest industrial set up in the state, the locality has flourished as a perfect destination for buyers who are looking to invest in suitably priced properties of northwest Kolkata. Good connectivity and well –developed social infrastructure are the factors that have worked in favor of its residential market.
Situated away from the hustle-bustle of the city, Sodepur conveniently lies on BT road offering smooth commute to other parts of the city. The locality offers a peaceful location and properties are available in an affordable price range of Rs. 30-50 lakh.
All in all, the aforementioned positive notions in and around different residential locales of the city, have made them a better place for all three players of the real estate market – developers, investors and end users.
Author Bio: –

AakankshaPasricha writes for 99acres.com. She has been writing for the real estate developments happening in different parts of India. When she isn't writing she browses around the high streets as she definitely has an eye for details. You can visit her @G+aakanksha
Image Source- http://www.livemint.com/Leisure/3ZzIMLqW1dThIludeJR0RK/Kolkatas-blue-and-white-dreams.html
Share -
Comments are closed.