Cooperative Society Concept
Cooperative Housing Society concept:
A form of ownership of property is Cooperative Housing. A cooperative society is built for getting a piece of land. The land is owned by the society and a building is constructed by the society and then sold as membership shares to the residents. All the costs of construction and internal amenities are split over all the residents of the society.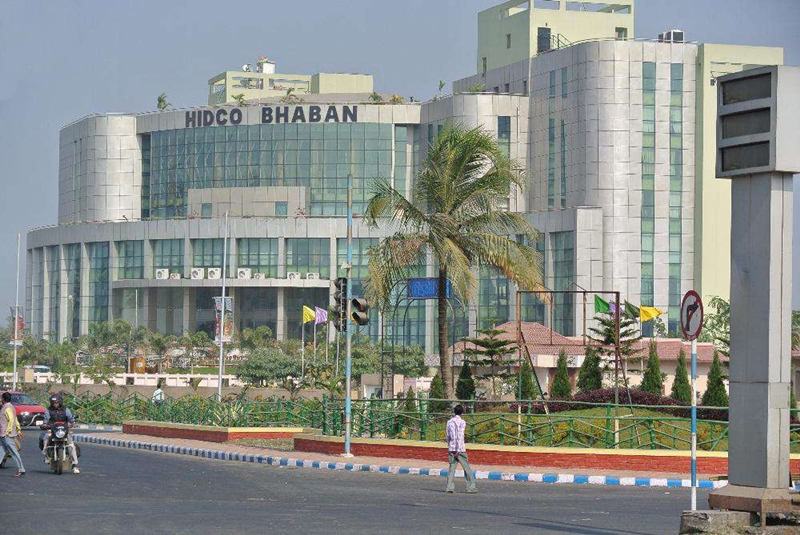 We will discuss here about the cooperative society planning in New Town, Kolkata. New town is planned and built by HIDCO. Government acquired these lands and developed for residential and commercial purpose. New Town area is divided by three part, i.e Action Area 1, Action Area 2 and Action Area 3. The maximum residential plots of land are given to cooperative society and some plots are allotted to individuals. The cooperative plots are divided in three categories. Categories are –
HIG (High Income Group)
MIG (Medium Income Group)
LIG (Low Income Group)
According to income criteria, the plots are allotted to different cooperatives after lottery. The table shows some differences among these criteria –
| | | | |
| --- | --- | --- | --- |
| Parameter | HIG | MIG | LIG |
| Size of the plot (approx.) | 6 Katha | 5 Katha | 4.2 Katha |
| Location | On main Roads | Internal Roads | Internal Roads |
| Type of ownership | Freehold | Freehold | Leasehold / Freehold |
| Total Built up Sq. ft. (approx.) | 12000 sq. ft. | 10000 sq. ft. | 8000 sq. ft. |
| Share by sq. ft. | 1500 sq. ft. | 1250 sq. ft. | 1000 sq. ft. |
| Flat size (approx. carpet area) | 980 sq. ft. | 760 sq. ft. | 600 sq. ft. |
The system
HIDCO allot a plot in the name of a cooperative which is formed by 8 individual members. The building plan has to be sanctioned by NKDA (New Town Kolkata Development Authority) before constructing a building. The permissible building is Ground + 4 storied. Just to mention in this context that there are some big plots given to some big cooperative, this is also called as bulk cooperative. The plot size of a bulk cooperative is 22 katha and total members of 32. The permissible construction is Ground + 8 stories. HIDCO is now giving special permission up to Ground + 10 stories building construction. These buildings are located mostly on Major Arterial Road and all these cooperatives are under HIG category.
After the building construction, NKDA provides a Completion Certificate for the building. Now the building is considered as usable and livable. There will be individual registration of each flat on the name of each member. The possession and share certificate is provided by the society.
Buy / Sell
The cooperative flat or membership is salable entity. One can buy or sell cooperative flat as well as the membership. If the building is completed and the individual registration has been done, the process is as simple as selling other properties. The only thing to remember is the seller gets an approval / NOC from the society.
If the building is under construction or yet to start constructing, still the membership can be sold out or transferred. In this case, buyer has to give the mutually agreed price to the seller for transferring the membership. To make a point, membership cost is not the flat cost. Construction cost is different and it would be divided to all the members proportionately.
Advantages of buying a cooperative flat
There are many advantages if you want to buy a cooperative flat.
New Town is the future city and one can be a part of that.
If anyone buys a membership, a big amount in total price of flat can be saved.
Cooperative is maintained by own body. So it can be treated as own house. There will be no third party to maintain anything in the building.
Cooperative society is no profit organization. So there are various savings.
Various Government subsidy and advantages can be availed.
Good investment for future.
To conclude this article, it is always advisable to buy a cooperative society apartment if you are in search of a property to buy. This is the high time to invest in New Town location.
Author – Arnab Ray
If you like this article and think it is helpful to others, share it.
Share -
Comments are closed.